2007-2014 SILVERADO AVALANCHE SEAT COVER VINYL EBONY "BLACK"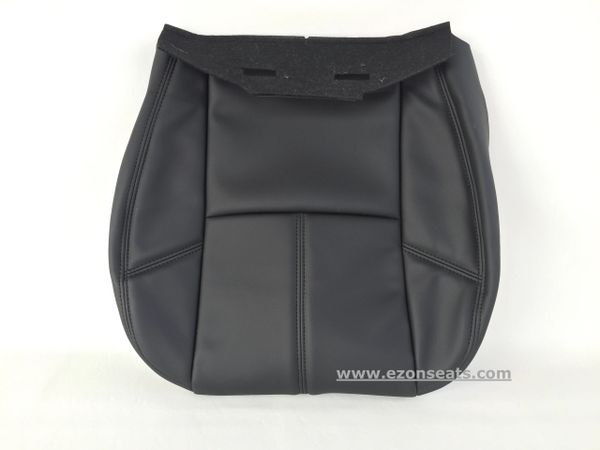 2007-2014 SILVERADO AVALANCHE SEAT COVER VINYL EBONY "BLACK"
Fits Vehicles:


Make: 

 Chevrolet


Model:

 Silverado, Avalanche


Year:

 
2007, 2008, 2009, 2010, 2011, 2012, 2013, 2014


Specifications:

Material:
                  Vinyl

Available Colors:
    Ebony "Black"

                                  Light Titanium "Light Gray"

                                  Light Cashmere "Tan"    

Vehicle Placement: 
Driver (Left Hand Side) Bottom

                                 Passenger (Right Hand Side) Bottom

Compatible with: 
   Heated and Non-heated Seats

Seat Controls: 
        Manual or Electric

                                  Power or Non-power

Seat Cover Type:
    OEM Style Replacement Seat Cover

UPC: 

Description:
This item is a factory replacement seat cover built according to factory specifications with high quality materials. Material used on the seating surface is high quality vinyl sewn on ½ inch foam for comfort complimented with exact match vinyl material on the sides laminated on ¼ inch foam. Exactly the same as your existing original cover. Guaranteed to match and fit perfectly on your seat foam pad. Foam pad and frame are not included. All order comes with easy installation instructions. Material sample available upon request.


Please select vehicle placement before adding to cart.


Product Features:

We understand you demand quality, that is why all our OEM style replacement seat covers are manufactured with high quality materials. All seat covers are sewn using premium UV protected polyester thread. We use double/twin needle machine for seams that require french stitching for a better product result and durability. Every product is inspected for craftmanship after the manufacturing process thus ensuring every customer will receive a high quality product.